US Black Engineer & IT Volume 43 Issue 3
Alicia was featured in the Fall 2019 edition of the U.S. Black Engineer and Information Technology magazine. This was based upon the nomination of Erika Jefferson, founder of BWISE.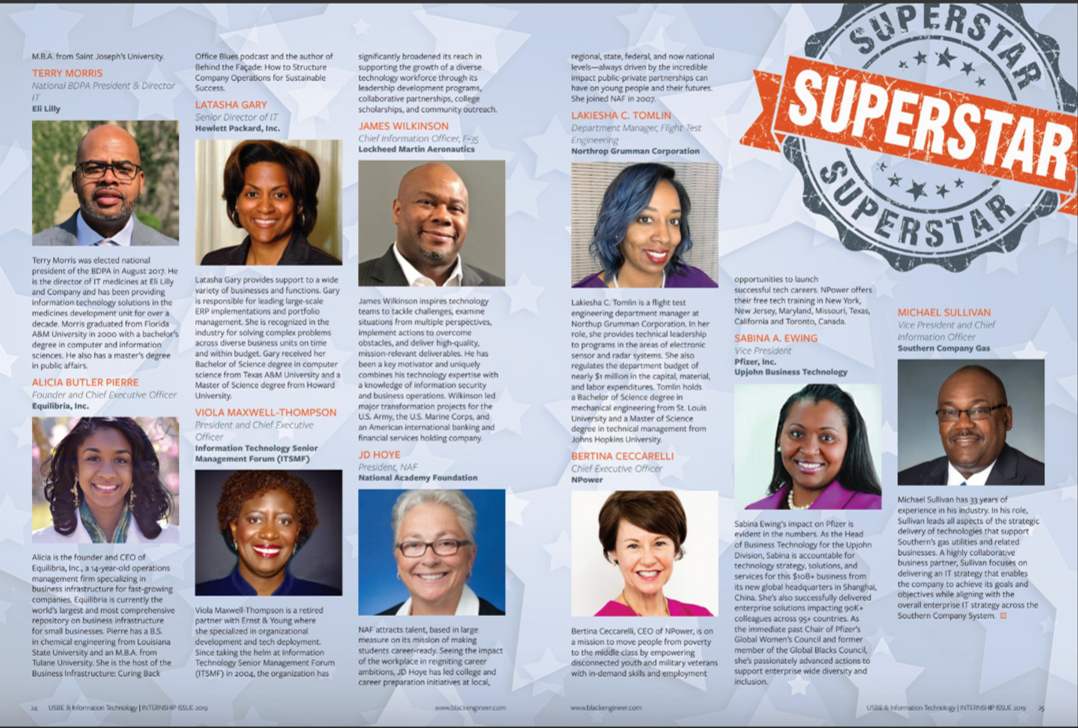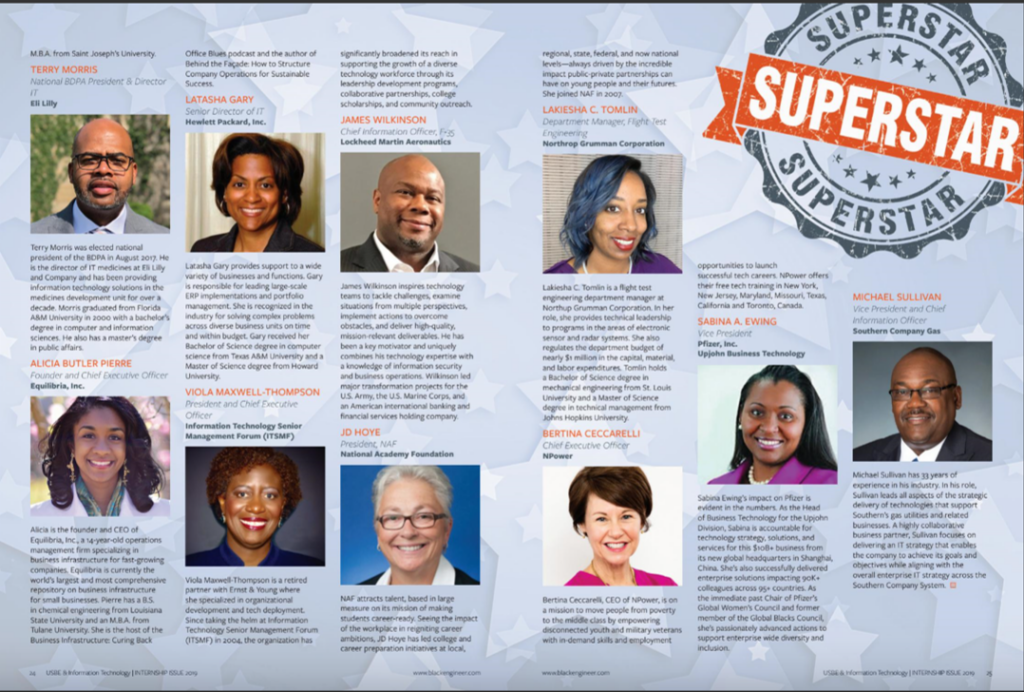 View the full magazine here: USBE_Vol43_No3_Text_final
US Black Engineer and Information Technology is published by Career Communications Group, Inc. (CCG). CCG is dedicated to celebrating diversity and promoting equal opportunity for minorities and women in the fields of engineering, science, and information technology.
Source: https://issuu.com/rjkennedy/docs/usbe_vol43_no3_draft1/26
___________________________________
Alicia was featured again in a subsequent online article:
GLF Superstars, Affiliates, and the Way Forward
Alicia Butler Pierre
Founder and CEO
Equilibria, Inc.
Alicia is the founder and CEO of Equilibria, Inc., a 14-year-old operations management firm specializing in business infrastructure for fast-growing companies. Equilibria is currently the world's largest and most comprehensive repository on business infrastructure for small businesses. Pierre has a B.S. in chemical engineering from Louisiana State University and an M.B.A. from Tulane University. She is the host of the Business Infrastructure: Curing Back Office Blues podcast and the author of Behind the Façade: How to Structure Company Operations for Sustainable Success.
Source: https://www.blackengineer.com/article/glf-superstars-affiliates-and-the-way-forward/