Clubhouse Room with Marie Incontrera, Alicia Butler Pierre, and Elaine Bennett
Topic: I Have to Memorize My TEDx Talk? What!
This was my first time being a featured speaker on a stage in Clubhouse. It was awesome! We were able to have a live discussion about various memorization techniques and answer questions from the audience.
I spoke specifically about my index card technique for memorization.
Although the session was not recorded, we plan to do more discussions like this one in the future.
Are you on Clubhouse? Let's follow each other!
My handle is: @AliciaBPierre
___________________________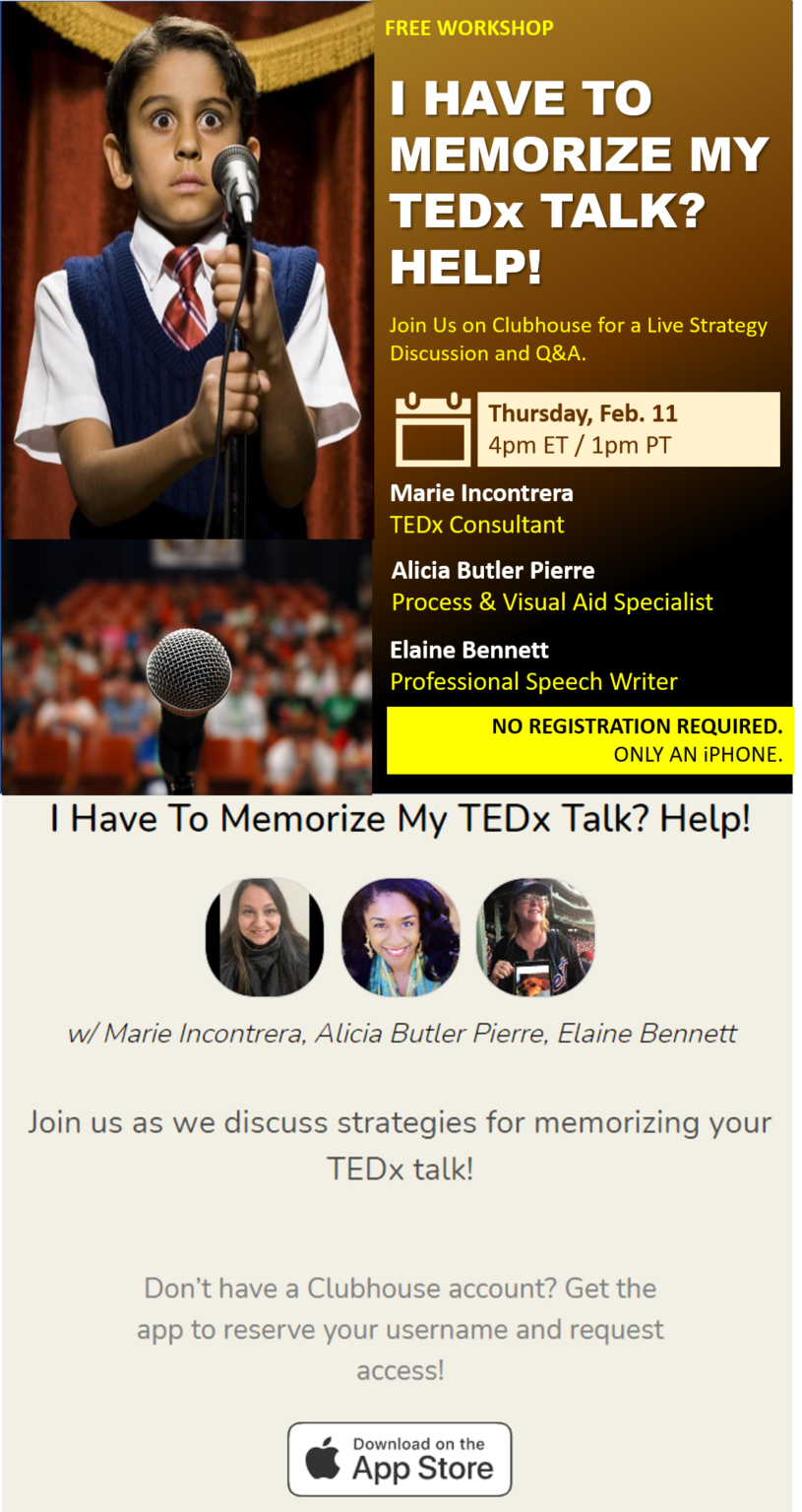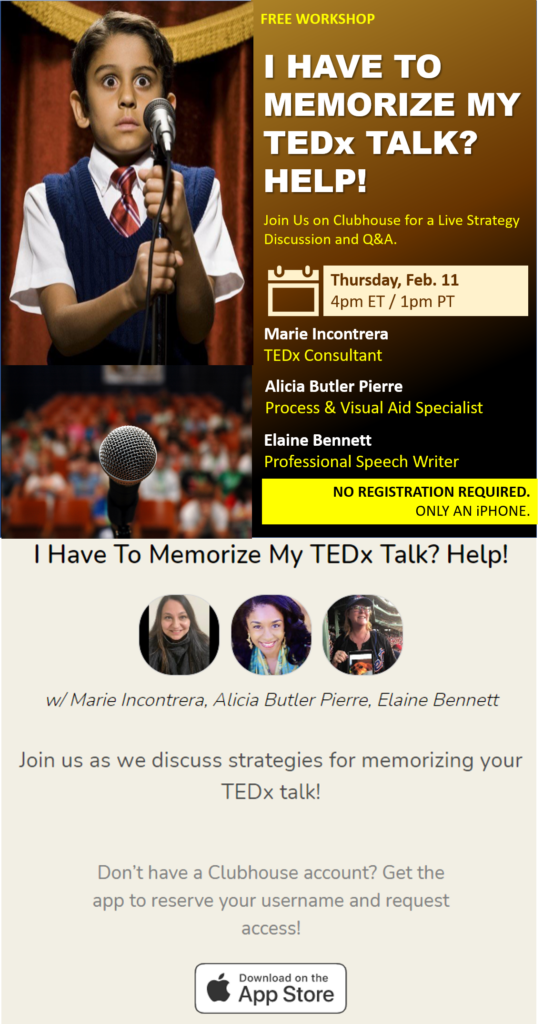 Do you have an idea worth spreading but the thought of giving a TEDx Talk gives you angst?
Join us on Clubhouse https://lnkd.in/d385EBB on Feb. 11 to learn some strategies and processes to combat stagefright, boost memory, and give the talk of your life!
https://www.joinclubhouse.com/event/m7oBB6yE
Do you have an iPhone, but you're not on Clubhouse?
Send a message to me, Marie Incontrera, or Elaine Bennett so that we can extend an invitation for you to join. It's free!
I'm going to share some visual aid techniques I use in my speech preparation process. Marie and Elaine are both TEDx speakers as well as TEDx consultants in their own right. They'll teach you some important do's and don'ts in giving a TEDx talk.
The best part? You can ask your questions live!
Come join us this Thursday, Feb. 11 at 4pm ET / 1pm PT.
___________________________
Source:  https://www.joinclubhouse.com/event/m7oBB6yE