Unlocking Business Success: The Power of Business Infrastructure with Alicia Butler Pierre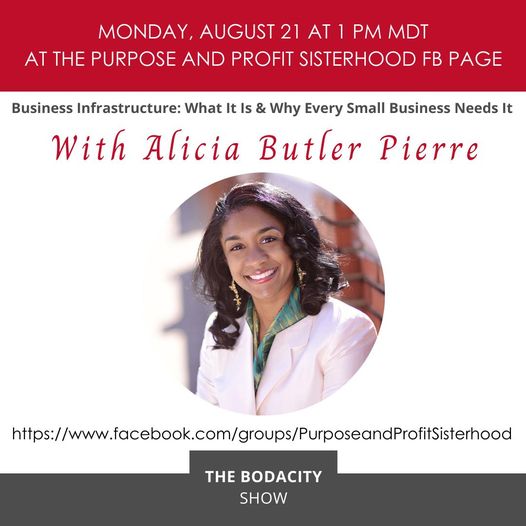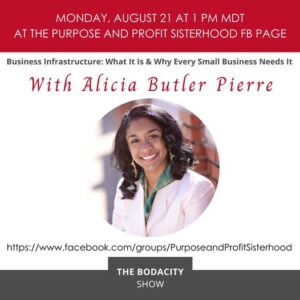 Get ready for a podcast episode that's set to redefine your approach to business success! Join us as we dive into the world of Business Infrastructure with none other than Alicia Butler Pierre – a visionary entrepreneur, bestselling author, and powerhouse speaker. Alicia's mission is clear: she's here to reshape the small business landscape. As the Founder & CEO of Equilibria, Inc., she's on a relentless journey to transform the way businesses operate, and her impact is felt through speaking engagements, coaching, writing, lecturing, and her top-ranking Business Infrastructure podcast. In this riveting episode, Alicia uncovers the hidden gems of business operations that most entrepreneurs overlook. We're demystifying the notion of "Marketing vs. Operations," shedding light on why operations is far from unsexy. Discover how operations – the unsung hero of your business – holds the key to long-term success. 🚀 Highlights of the Episode 🚀
🔥 Marketing vs. Operations: Alicia challenges the common misconception that operations isn't enticing. Prepare for a paradigm shift as we delve into why mastering operations is a game-changer that paves the way for sustainable growth.
🔥Metrics vs. Ethics: Unlock the secrets of identifying, documenting, and optimizing money-making processes without compromising your core values. Alicia's wisdom will guide you through the delicate balance of profit and principles.
🔥 From Hard Hats to High Heels: Embark on a journey of reinvention as Alicia shares her personal transformation from a chemical engineer to becoming one of the world's few business infrastructure specialists. Her story is a testament to the power of embracing change and pursuing passion.
Get ready to supercharge your business acumen and lay the foundation for enduring success. Alicia Butler Pierre is poised to equip you with the tools and insights you need to propel your business to new heights. Tune in to this episode on Spotify, Apple Podcasts, or Google Podcasts, and let's revolutionize the way you approach business infrastructure. Your journey towards business mastery begins here!
Source: https://www.youtube.com/watch?v=OSiIljtnTYo