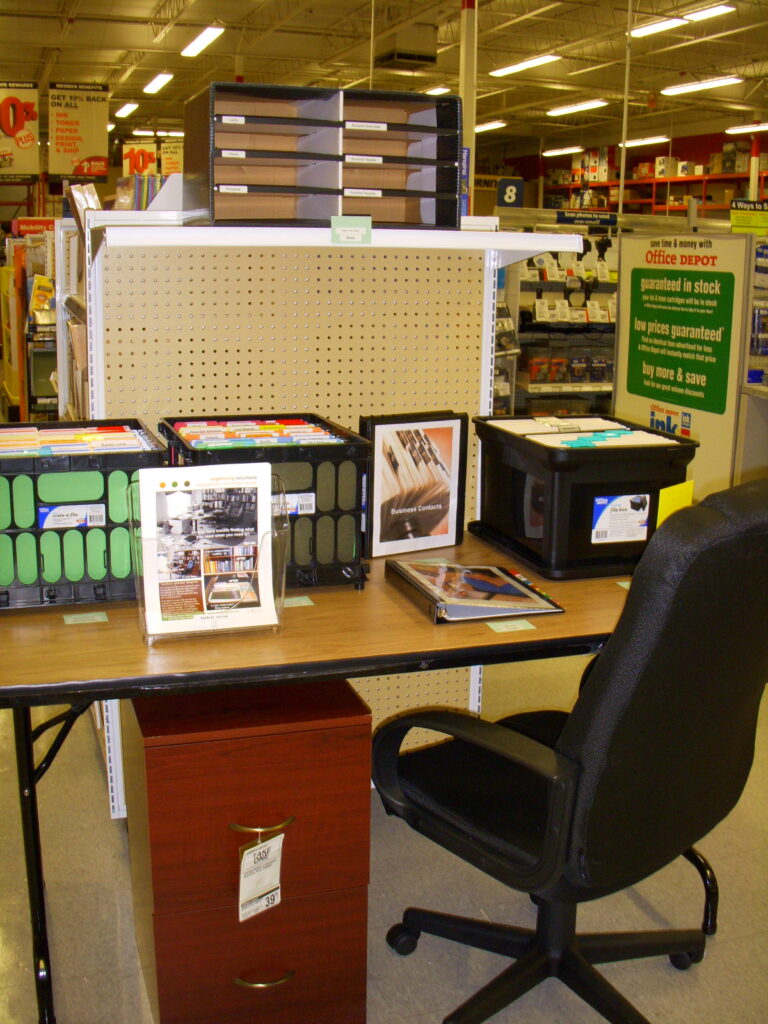 How to Organize Your Home Office Using Office Depot Products – an Office Depot Onsite Product Demonstration
At the request of an Office Depot corporate representative, Alicia setup several mock filing systems to demonstrate paper-based records management systems for small businesses.
The demo took place at an Office Depot location in northeast Atlanta, GA.  This opportunity came as the result of membership in the Metro Atlanta Chamber of Commerce organization where Alicia was able to showcase her organizational skills and show the pivotal role that Office Depot's products played in setting up scalable records management systems.
Demonstrated systems included:
– A daily tickler filing system,
– A binder to track bills/invoices by month or by type,
– A Banker's Box letter sorter system to organize information associated with leads, prospects, and clients,
– A color-coded filing system to organize records by department, and
– A binder to store business cards and organize by category or by contact's last name.